Mountain Brewers Beer Fest 2023
We are delighted to announce that MOUNTAIN BREWERS' BEER FEST 2023
will be held Saturday, June 3rd @ Sandy Downs, Idaho Falls, Idaho with hundreds of beers, seltzers, ciders and canned cocktails.
This popular event is 100% powered by VOLUNTEERS, and the proceeds benefit charity! Want FREE Beer News, Reviews and History? Follow us on Facebook at North American Brewers Association.
JOIN US AT THE 28th ANNUAL
MOUNTAIN BREWERS BEER FEST!
It's that time of year! Tickets are now on sale for the 28th Annual Mountain Brewers Beer Fest. Tickets will NOT be available at the gate and attendance is limited, so purchase your tickets now to ensure you don't miss out on this iconic Idaho Falls event.
See all Beer Fest information!
Proceeds benefit local charities!
  Hundreds of beers to sample
  Live Music
   Food trucks will be out in force
   Raffle and silent auction
   Must be 21 or older to participate
   Don't drink and drive
Westmark Credit Union is proud to sponsor Idaho Beer Week 2023!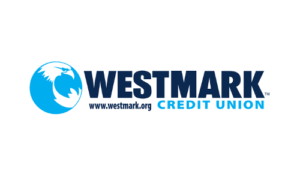 Westmark Credit Union has been helping the people of Idaho grow financially since 1954. We are a full-service financial cooperative, entirely owned by our members and committed to the development of their financial future. Our earnings are used to benefit you by providing a broad portfolio of financial products and services with attractive rates and low fees.
Idaho Beer Week Events May 29 – June 3
BREWERS INFORMATION
The NABA International Beer Awards is a unique event sanctioned by the North American Brewers Association. The competition provides an opportunity for your product to be judged by qualified judges against the best beers, ciders, meads and sodas in the country. In our 26th year, we look forward to continuing to grow and drawing an even broader base of participation. We look forward to receiving your entry!